最新中稿插图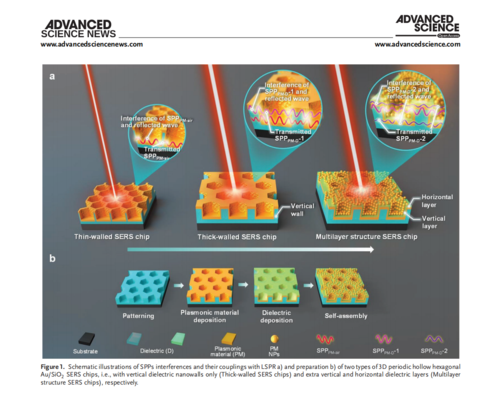 标题:
Dielectric Walls/Layers Modulated 3D Periodically Structured SERS Chips: Design, Batch Fabrication, and Applications
论文链接

https://doi.org/10.1002/advs.202200647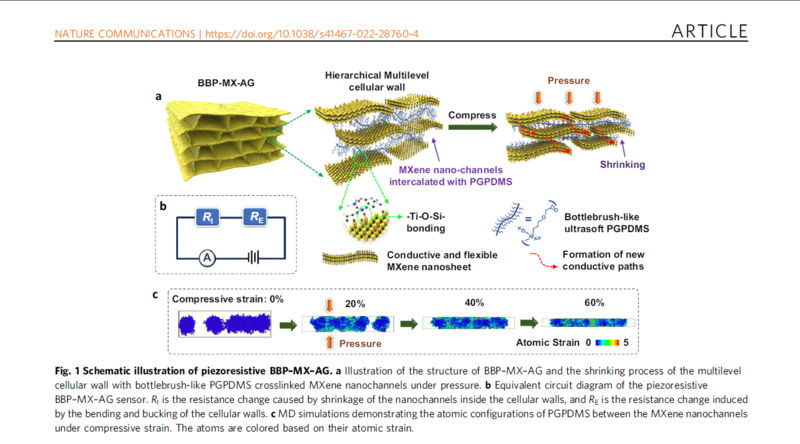 标题:
Pushing detectability and sensitivity for subtle force to new limits with shrinkable nanochannel structured aerogel
论文链接

https://doi.org/10.1038/s41467-022-28760-4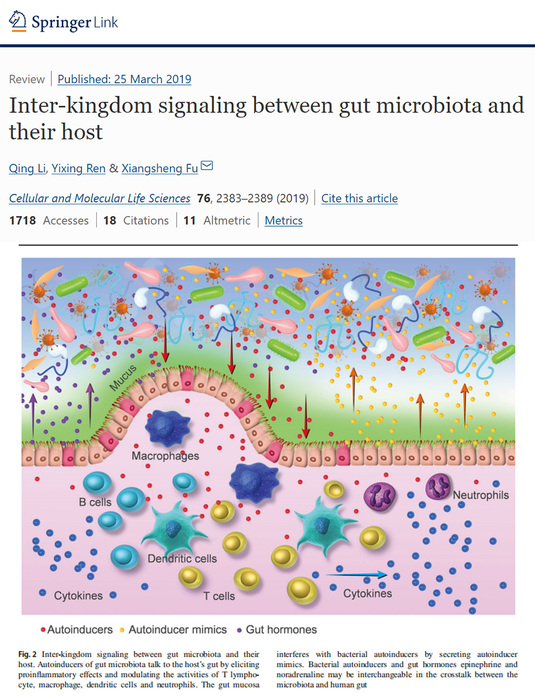 标题:
Inter-kingdom signaling between gut microbiota and their host
论文链接

https://doi.org/10.1007/s00018-019-03076-7
标题:
Controlled movement of ssDNA conjugated peptide through Mycobacterium smegmatis porin A (MspA) nanopore by a helicase motor for peptide sequencing application
论文链接

https://doi.org/10.1039/D1SC04342K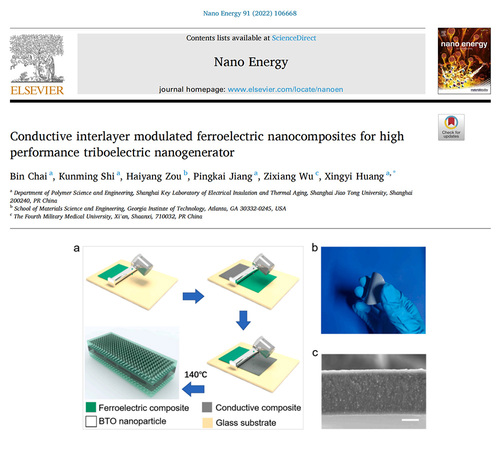 标题:
Conductive interlayer modulated ferroelectric nanocomposites for high performance triboelectric nanogenerator
• Multilayer ferroelectric nanocomposite with conductive interlayer was prepared and used in TENGs.

• Ferroelectricity and conduction were combined to increase output performance of TENG.
• Electrospun nylon 6 nanofibers coated with Al was used as positive friction material.
• The power density of optimized TENG can reach up to 7.21 W m−2 from 0.11 W m−2.
论文链接

https://doi.org/10.1016/j.nanoen.2021.106668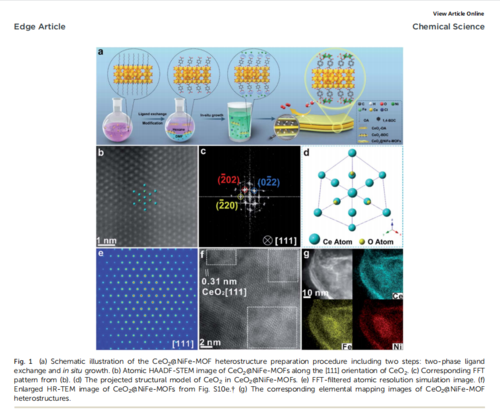 标题:
Two-dimensional heterostructures built from ultrathin CeO2 nanosheet surface-coordinated and confined metal–organic frameworks with enhanced stability and catalytic performance
论文链接

https://doi.org/10.1039/D2SC00308B